Aca Lukas odbrusio Jeleni Karleuši: E sada si prešla sve granice!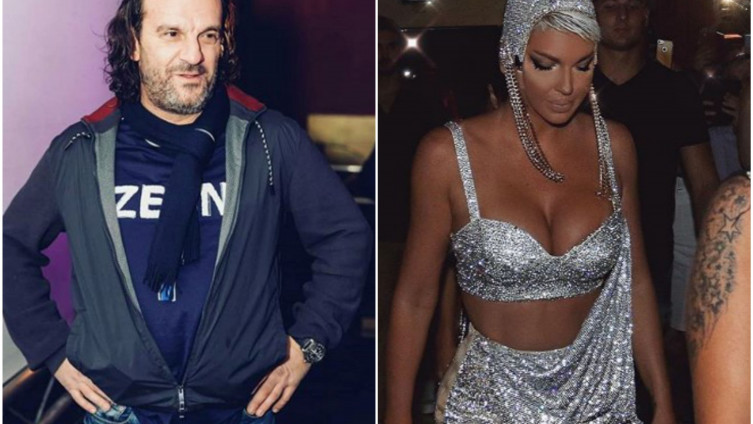 Aleksandar Vuksanović poznatiji kao Aca Lukas, brutalno je odbrusio Jeleni Karleuši! Sve je počelo kada je Karleuša na Instagram story objavila status kojim napada "pojedine pjevače" koji pjevaju, kako je kazala, kriminalcima na uvce. Aludirala je Karleuša i na Acu Lukasa koji je bio gost na rođendanu Dragoslava Ilića, srbijanskog "kralja nafte".
– Samo u banana državi Srbiji u medijima možete pročitati hvalospjece o narkodilerima i kriminalcima, te romantične tekstove o njima, pjevačicama koje im pjevaju na rođendanu i svadbama, šta su jeli i pili… Sve dok se najgori šljam u srpskim medijima promoviše u "biznismene, elitu i gospodu", obrazovani mladi ljudi će bježati odavde glavom bez obzira – napisala je Karleuša.
Sve to je "povuklo živac" Aci Lukasu.
– Ne znam zašto se neke persone bune i pominju banana države, kada su baš one upravo najveći ljubitelji "banana"! Jeco, između ostalih i ja sam gost na rođendanu kod mog druga i vrlo uspješnog biznismena i trgovca naftom. Koliko ja znam nafta nije zabranjena za prodaju i trgovinu. A i za korištenje. Ili možda tvoj auto ide na zejtin – počeo je Lukas svoj odgovor.
Podsjetio je svoju kolegicu da je on nerijetko bio uz nju kada niko nije, da mrzi nepravdu ali da je sada pretjerala i prešla sve granice.
– Kada se samo sjetim koliko si ti u životu imala kontakata i to veoma prisnih sa ljudima koje sada opisuješ i pokušavaš da staviš u grupu gdje ne pripadaju. Drži se ti ove banana države jer samo još ovdje mogu da trpe tvoje ispade i budalaštine koje sve češće, ničim izazvana, praviš. Da sam znao da će te to baš ovako pogoditi, rekao bih mom prijatelju da i tebe pozove na proslavu rođendana. Sada si pretjerala i prešla sve granice. Jed, sujeta i ljubomora su ono što ljude čini da budu loši a i smiješni – završio je Lukas.